An easy solution to stock management…
Silo Monitoring and Efficient Stock Management
Imagine a world where you don't have to worry about ordering product or organising collections, where you are free to spend your time constructively rather than looking at silo levels and making phone calls. Birch Lime can make that happen with our silo monitoring and stock management services.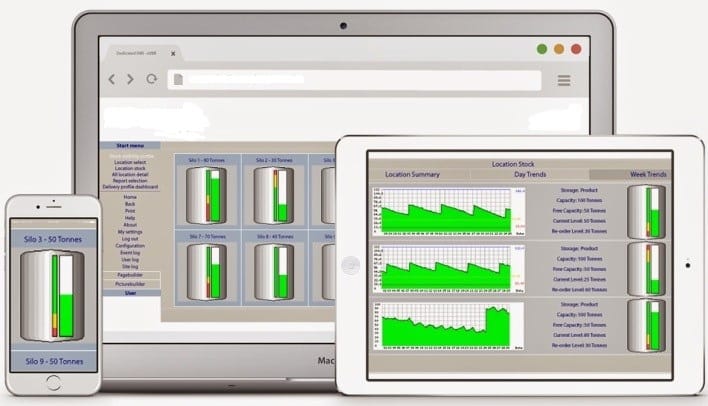 We can organise everything from site survey to installation and your data is available for you to view via secure web portal anywhere in the world.
This low cost solution can range from using your own level indicator outputs to the installation of new measurement devices, suitable for any silo system or product.
Our Logistics Team will agree the level of service needed and ensure that your requirements are fulfilled.
We can control deliveries, collections or both with our fleet of vehicles to ensure your peace of mind and minimise vehicle movements and costs.  Leaving you free, to concentrate on more important things.
We already have many satisfied customers using this system on a daily basis.