Graham Horton achieves 25 years' service.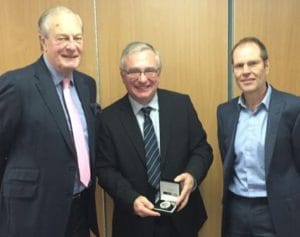 Graham Horton, Singleton Birch Ltd.'s Environmental Manager, reached a milestone of 25 years' service with Singleton Birch Ltd on the 11th November 2016.
Graham was joined by friends and colleagues to celebrate his achievement and was presented with a gift, by Martin Haworth (Technical Director) and Martyn Gardiner (Non-Executive Director), to show the companies gratitude for his service.