New Addition to the Innovo Team!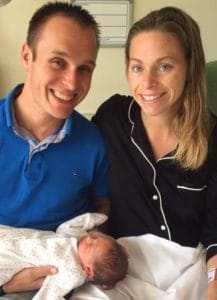 Innovo would like to welcome Hollie Scarlet Evans.
Hollie was born on Saturday 12 August 2017 to proud parents Ashley and Sarah Evans. Like most Innovo deliveries Hollie was early, but both mum and baby are well.
Ashley is Innovo's Sales Manager and tells us that he's already looking forward to returning to work for some rest.
We wish Hollie, Sarah and Ashley the very best of health and happiness.