Singleton Birch achieves ISO 50001 certification, providing assurance of responsible energy use and management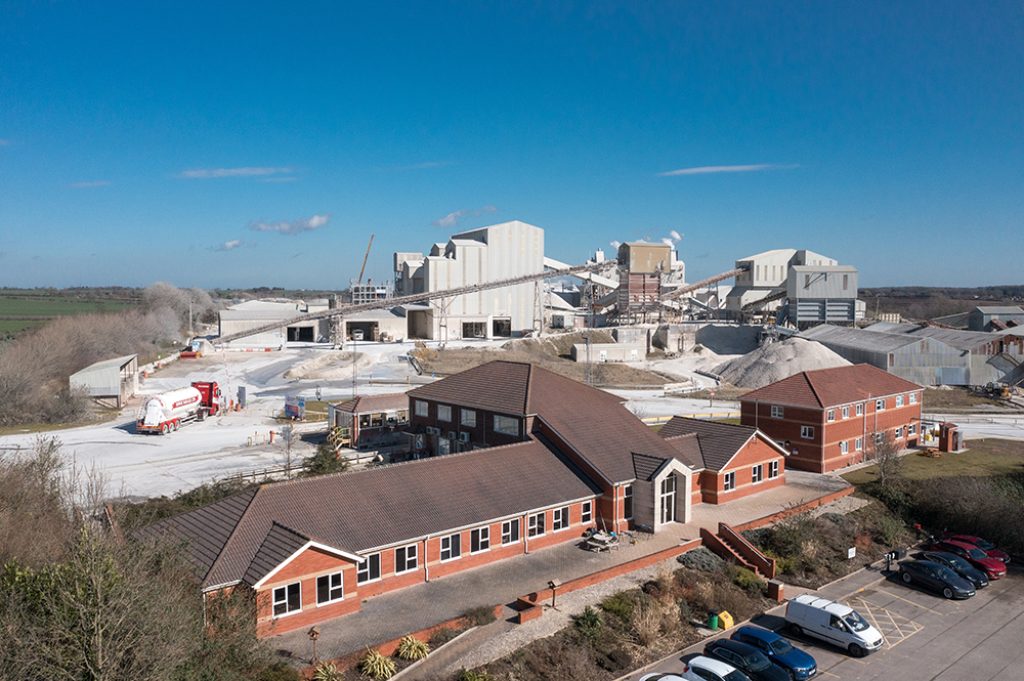 Singleton Birch Limited, a leading supplier of high-calcium lime products and technical solutions based in the United Kingdom, has completed certification to affirm that the company's energy management system meets or exceeds the international standards of ISO 50001.
"Lime is an essential mineral in our society, but it requires significant energy to extract and refine. Singleton Birch is proud to be at the forefront of sustainability and responsible production in our industry. This certification recognizes that our energy management system meets the global benchmark for efficiency, conservation and continuous improvement," said Richard Stansfield, Singleton Birch CEO.
The ISO 50001 standards include provisions for companies to continuously improve energy efficiency, security and use reduction. The certification also ensures that Singleton Birch fully complies with the UK's Energy Savings Opportunity Scheme (ESOS).
In addition to achieving ISO 50001 certification, the company has made significant investments in its energy plan to maximize the use of green fuel sources and reduce air emissions. For example, Singleton Birch operates three anaerobic digestion plants that generate green energy on site. The plants use feedstocks such as sugar beet pulp, maize and livestock manure and produce energy equivalent to 95% of the total power needs for Singleton Birch's lime production and processes.
"Singleton Birch have been developing and investing in solutions to improve our energy footprint for many years. We continue to seek new solutions for renewable fuels, while also investing in new technologies and efficiency improvements year over year," explained Edward Arnott, Singleton Birch Sustainability Director.
Other examples Arnott cited included the company's partnership with Origen to construct a pilot plant for zero-carbon lime, as well as planting over 20,000 trees and to help offset carbon emissions from production.
The certification covers all of Singleton Birch's operations in North Lincolnshire, where the company quarries, processes and refines a wide variety of lime and calcium-based products, including chalk (calcium carbonate), quicklime (calcium oxide) and hydrated lime (calcium hydroxide). In addition, it covers differentiated services and offerings provided through Singleton Birch's business units. For example, Birch Chemicals offers a variety of lime-based chemical specialties, and Birch Solutions provides services related to the optimization and maintenance of anaerobic digestion energy plants.
These offerings are valued for a wide variety of sectors where manufacturers are seeking solutions to lower the carbon footprint associated with their supply chain, such as steel, construction, water treatment, energy, plastics, rubber and animal feed.
Singleton Birch products are also manufactured under certifications for ISO 9001 for quality management, ISO 14001 for environmental management and ISO 45001 for occupational health and safety management. Together, these certifications provide assurance that Singleton Birch continuously operates as a responsible lime producer.
---
About Singleton Birch Limited
Singleton Birch Limited is headquartered in North Lincolnshire, United Kingdom, and is part of the Mississippi Lime Company family of businesses. Singleton Birch has been operating for over 200 years, building a reputation as a leading lime supplier trusted for exceptional quality and service. Singleton Birch provides a wide portfolio of calcium-based solutions, which bring essential performance and value to markets such as metals, construction, chemical synthesis, water and emissions treatment, glass, textiles, plastics, rubber and agriculture. In addition, our Birch Chemicals business unit supplies high quality products to the global plastics and rubber industry, and our Birch Solutions business unit operates in the renewable energy and utilities sector and incorporates our technical services department.