Singleton Birch Limited sub-contractor accredited with FORS Silver status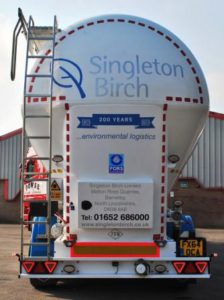 Singleton Birch Limited sub-contractor Dowse Haulage Limited accredited with FORS silver status.
Singleton Birch Limited would like to congratulate their largest powder tanker sub-contractor 'Dowse Haulage' on achieving silver status for FORS.
The Fleet Operator Recognition Scheme (FORS) is an accreditation scheme encompassing safety, fuel efficiency, vehicle emissions and improved operations. This is a great achievement for Dowse Haulage Limited and managing director Marc Dowse says, 'It is down to the hard work of transport manager Jennifer Dowse and Paul Mansfield (Health and Safety Manager) who took up the challenge of getting the company compliant for FORS'.
Dowse Haulage Limited first registered to FORS 3 years ago achieving bronze after the first year and silver now 3 years later.
It is good that our sub-contractors, delivering on behalf of Singleton Birch Limited, have taken on achieving this kind of accreditation as it shows like us they are committed to improving, especially their Health and Safety.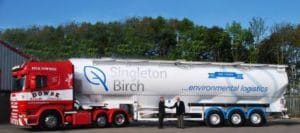 So once again congratulations to all at Dowse Haulage Limited and to Jennifer and Paul for their silver achievement of FORS.
To find out more about FORS click here.