Singleton Birch Take On An Apprentice To Join Their Team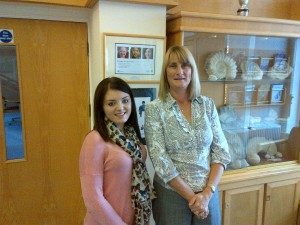 Singleton Birch recently took on a new apprentice, Kourtney Louise, to be based in the Administration and Finance Department. Feedback from the client states that 'the process of recruiting Kourtney was very straightforward and the training has been arranged to fit in with the business requirements.
The value to this cannot be underestimated as it has enabled recruitment and training to be carried out with low disruption to the day to day running of the business. The Business Development Officer from North Lindsey College was excellent. She completely understood our business needs and arranged the training to fit into those needs whilst also helping us to find an excellent candidate.'
Singleton Birch is committed to training and staff development through the Investors in People Standard – all employees have a training plan which is discussed at review meetings. Due to changes in the workforce in the last 6 years, the Company has identified some skill shortages, therefore, apprentices are being used in conjunction with succession planning to ensure that they have the skills for the future. Singleton Birch decided to take on an apprentice as a mutually beneficial arrangement, whereby a totally inexperienced young person can gain the skills with which to pursue a career whilst receiving training through North Lindsey College and on the job working with very experienced staff.
The Finance Director, Ellen Tatterton, commented "I expect that Kourtney will be fully trained by the end of the 12 months to carry out basic office tasks and manage the reception area which is a very important part of most businesses. To date Kourtney has exceeded our expectations, she is covering for an experienced employee who is taking maternity leave.  The impact on the business could have put a strain on resources but alongside the training programme this impact will be minimal".
http://www.northlindsey.ac.uk/current-news/2015/1/singleton-birch-take-on-an-apprentice-to-join-their-team/