Team 'Birch Energy' run the Lincoln 10K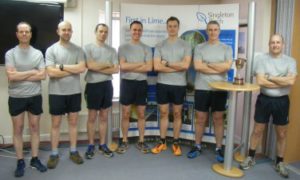 The Singleton Birch Ltd 'Birch Energy' team will be running the Lincoln 10K on Sunday the 22nd March 2015. This will be the first time some of them have run 10k but they are hoping all the training they have put in will produce some fast times.
Good Luck team 'Birch Energy'!