Singleton Birch Limited has celebrated more than 200 years since the company was founded. Over these two centuries and more, we established ourselves as the UK's leading independent lime supplier and have built an exceptional reputation for quality and service. Today, Singleton Birch is part of the Mississippi Lime Company (MLC) family of businesses.
We have diversified into a number of different sectors; each of our operations is part of the Singleton Birch family and encompasses the same standards of excellence in all we do.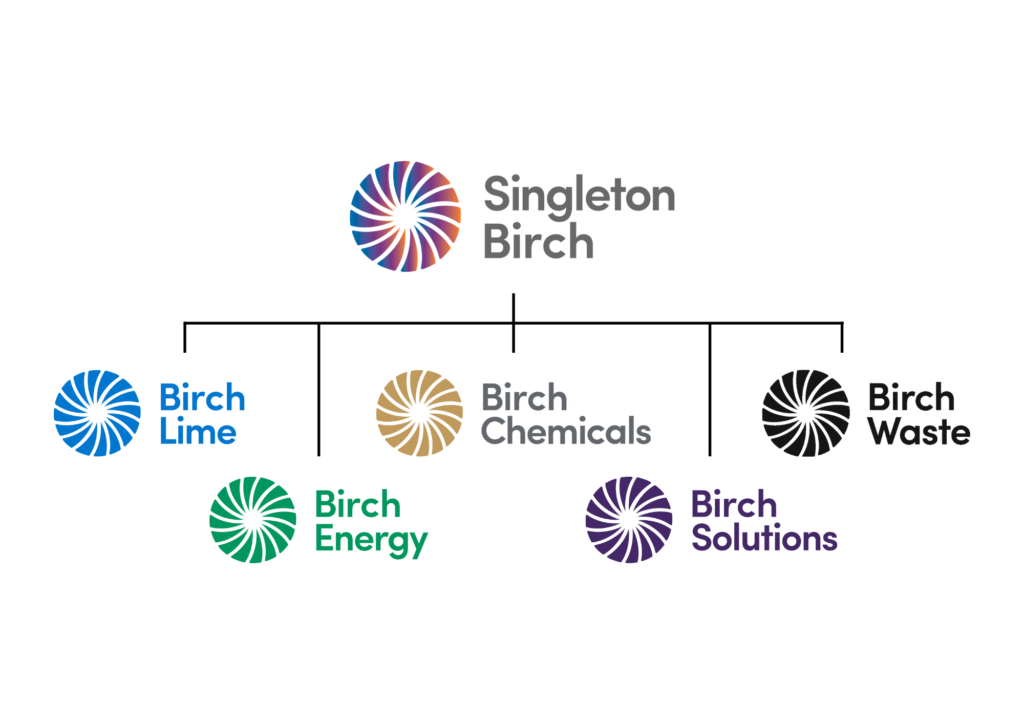 Birch Lime continues to focus on lime and chalk products. Lime is a natural and traditional material used in environmental control, the production of steel, various chemical processes, waste and water treatment, production of lightweight building materials and other sectors of the construction industry.
Birch Chemicals is the new name for our subsidiary, Innovo, which supplies high quality products to the global plastics and rubber industry,
Birch Solutions operates in the renewable energy and utilities sector and incorporates our technical services department.
Birch Energy operates our Anaerobic Digestion Plants.
Birch Waste is our waste management division incorporating our non-hazardous landfill and waste treatment processes.